It doesn't happen often, but very occasionally a watch will appear that is a real rarity — and this Tressa Castle Venture is one such watch.
Castle Venture, also known as Adventure of Bat Castle, is a handheld LCD game made by Epoch some time in the 1980s.
It's a bit like Pooyan, where you have to climb a ladder to fire on wolves who are dropping with balloons and avoid them reaching the bottom or they climb alongside your ladder and poke you off.
In Castle Venture you are pretty much doing the same thing but you're firing a shotgun at marauding bats who are dropping down and will jab you with a hypodermic needle if they reach the bottom and start appearing alongside your rope ladder — much like this: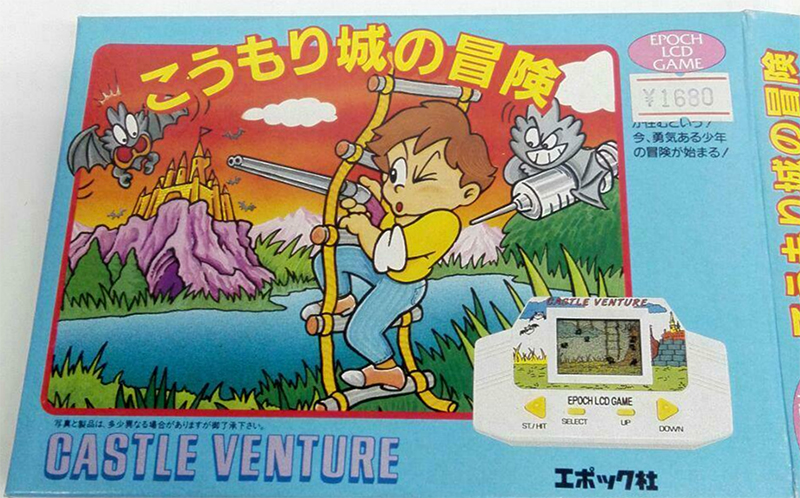 There are an incredible eight levels of play (which the manufacturers obviously thought was impressive too, since they printed it on the front crystal!
Even level one isn't all that easy, and the best I've done has been getting to somewhere around level four.
It's a very playable game, and the design of the case with four front buttons is very much in the style of Nelsonic game watches (like Pacman, Frogger etc) of the time.
The watch also has a melody alarm and some nice intro music too.
It's biggest appeal is its rarity. I've seen one other, on a specialist game watch website, and that's it. Finding this one (that came all the way from Argentina) was a real bonus and one I won't be selling any time soon!