Here's an early G-Shock that's getting harder to find — the WW-5100C-1.
It's identical to its rarer sibling, the WW-5100C-9, using the wide-temperature 491 module, but has subtle styling differences. The -1 has a grey and white colour scheme, while the -9 is the gold version.
I managed to pick this one up locally which was a bit of a bonus; here in NZ we didn't get the large numbers of stock as the more lucrative markets of North America and Asia, but it also means there aren't as many collectors down here so when nice pieces like this come up for sale, there is a bit less competition for them.
The 491 module is kind of indestructible which is nice (although a light would have been a handy addition; at least without a light you know you have a real 491, and not a 240) and it's just a nice looking watch generally.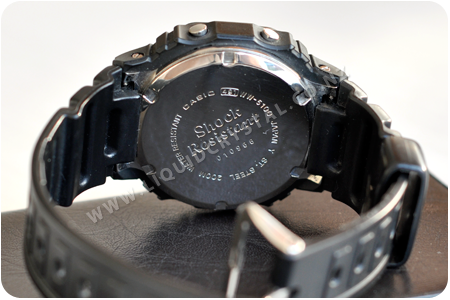 Production numbers are estimated at 5000 for this watch (and the -9) which makes the serial number of 010966 particularly interesting. The -9 I owned had the serial 512731 which makes me think they didn't start at 000001. So possibly (and this is pure speculation) the first two numbers could be a batch number and the last four the actual serial which would make the -1 among the first thousand produced. Wishful thinking I know, but you never know. Low serial numbers of any watch (i.e. those starting with a 0, are greatly intriguing).
So a rare watch, and rightly so. The 5100 was the second G-Shock produced and, had it not been for the 5200 reviving the brand, it may have been one of only three models which would have made it as scarce as rocking horse poo. As it is, a classic and appealing watch that always attracts interested comments (and some drooling from collectors) 😉
You may also like: